I wish I could give my Grandma Edith a huge hug and kiss for saving, well, everything! You may recall that I was visiting my Mom a few weeks back and she
shared with me
a bunch of photos and documents from her family as well as from my Dad's.
One of the treasures Mom had in her stash was a very special surprise for me: it was a collection of my Dad's,
William Lee Brittain
(1942-2003), two-month-old baby footprints, a lock of his hair from when he was three years old AND the bracelet that was tied around his wee baby wrist when he was born on October 28, 1942, in Hayward, California!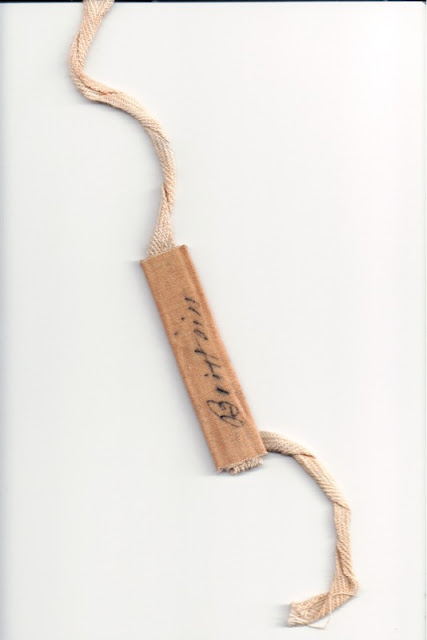 You can imagine how thrilled I was to see and touch these mementos from when my Daddy was just a baby! There were, of course, two footprints so Mom gave one to me and is giving one to my sister, Cindy, too (hope I didn't ruin a surprise!). Understandably, she wanted to keep the lock of Dad's hair and the hospital bracelet.
Thanks to both Grandma Edith and Mom for keeping these precious bits of history safe, all these years, for Daddy's girls to treasure!
William Lee Brittain at one month old (1942)